Lessons From The Stage

Empowering Trial Lawyers to Tell The Winning Story Through The Timeless Tools, Techniques, and Strategies of The Theater
"Jesse's work at Trial Lawyers College was powerful—I highly recommend all litigator's work with Jesse to significantly improve their skills in the courtroom." – Mel C. Orchard, III, nationally recognized attorney and faculty at Gerry Spence's Trial Lawyers College
From its origins in working with inmates, Juilliard Theater Graduate and TEDx Speaker Jesse Wilson has created a program designed to help trial lawyers breakthrough the obstacles to tell The Winning Story.
      "The true power of the Winning Story is an inside job." – Jesse Wilson
Expert Communication Consultant For Trial Lawyers, Law Firm Retreats, Law Firm Consulting, Keynote Speaker, Intensives, Workshops, and Webinars
Taking Center Stage In The Courtroom—How To Succeed on Your Feet With Confidence and Authenticity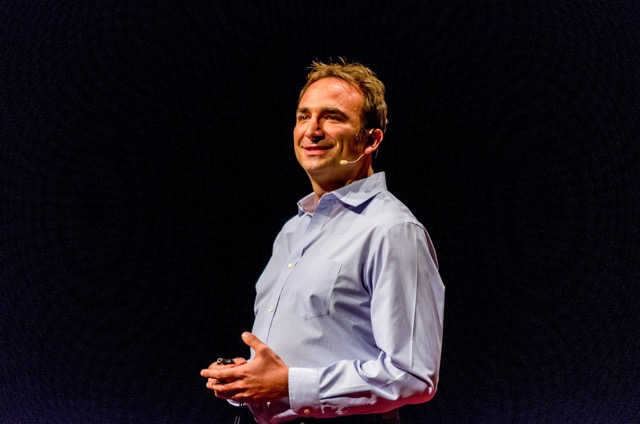 Jesse Wilson's "Lessons From The Stage" is a powerful, engaging, and revolutionary approach that provides the communication edge to win more cases. The winning story begins with you… before you enter the courtroom. Owning your own emotional power translates into the powerful story you need to motivate the jury to action. Every moment you are in a courtroom, you're telling a story… But what is the story? Is there another story– a greater story waiting to be told? These are the same questions trial lawyers need to ask of themselves.
Through this highly acclaimed "inside out" approach, Jesse teaches lawyers to discover the emotional heart of a case and then construct a compelling story that the jury can believe, connect to and deeply empathize with. Mastering Jesse Wilson's powerful communication skills, stage techniques and strategies can make the difference between winning and losing cases. To get jurors to become emotionally engaged with your client's story, you must be able access your emotions first, so they work for you rather than against you.  And this is where the "Lessons From The Stage" program shines, by providing you the foundational skills to confidently access your own emotions in order to deliver an emotionally compelling story to motivate, move, and inspire everyone you work with to take action.
Jesse Wilson's unique process for "using the obstacle" to your advantage in telling The Winning Story
Invaluable Anchoring Techniques to motivate the jury to action
How to command the juries attention and allow them to become the "co-authors" of The Winning Story
"Using The Fear"– transforming Stage Fright into Stage Presence
Discover timeless story structure/storytelling strategies demonstrated on the stage, screen, and TV
Identify central case strengths and weaknesses, focusing on how to successfully integrate them into the case narrative
Create a detailed story structure that organizes the case preparation and presentation
Develop a compelling case theory and persuasive themes that will reach "the heart of the jury"
Outline your strongest and most critical case story elements
Learn how to quickly assess key strengths, weaknesses and opportunities of the case
Experience the essential approach to script a powerful opening statement and/or closing argument
Greatly improve your presentation style (owning the story verbally and non-verbally, not just "from the neck up!")
Expanding vocal range, breathing techniques, inflection, and expressiveness
 What lawyers are saying about working with Jesse Wilson
"Jesse is doing something amazingly different. I believe all trial lawyers can benefit from 'changing things up' with his highly unique Lessons From The Stage program." –Gary D. Fields, Esq. Fields Law; Fields ADR

"Jesse's work is powerful– not just simply in the way he presents, but in how he empowers the audience to 'discover the story.'  Anyone, in any context, who faces the challenge of moving a group of people to action must attend Jesse's Tell The Winning Story intensives." –Mel C. Orchard, III, Nationally recognized trial attorney and faculty member at Gerry Spence's Trial Lawyer's College, Wyoming  

"The Lessons From The Stage intensive felt timeless, which, for me, is the mark of an experience of a lifetime that supersedes all those confusing emotions and doubts I carry around from day to day, and tells me that I am right where I'm supposed to be, right now." –Katherine Spicer, Colorado Springs Attorney

"Jesse was invaluable in helping my partner, the witnesses and I develop the skills necessary get ready for trial… and I also believe that his work contributed greatly to our courtroom win!" –John D. Goldsmith, Shareholder and Trial Lawyer, Trenam Kemker, Florida

"I am deeply humbled and grateful for Jesse's insight that he put into the story that I needed for my winning story. I was amazed at how his techniques helped sort out the threads of that story." –John C. Buckley III, MA, JD Buckley Law
About Jesse Wilson
Communications Expert 
After 20 years of working in the world of theater, Jesse has created Lessons from the Stage to awaken people to their true Power, Purpose, and Passion and to be able to live their "greater story."
Jesse specializes in working with trial lawyers and empowers them to deliver high-impact presentations, as well as rapidly transform their communication and collaboration skills for all aspects of pre-trial and trial work.  The true power of the winning story always comes from the inside, and developing a winning story begins with owning our own story.
Contact Jesse Wilson for help in the following areas:
Litigation Consulting
Witness Preparation
Jury Selection
Private Coaching Sessions in Storytelling Effectiveness
Seminars & Workshops
Contact Info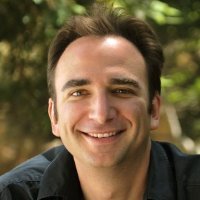 Jesse Wilson, M.A.
(719) 216-8390
jessekwilson@gmail.com