Textarudo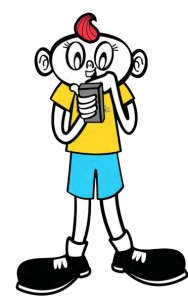 Textarudo is your ticket to more auto-tort cases, and to building or enhancing your presence in your area's Hispanic community.  You will become "the" attorney or firm that is seen as truly caring, by your deeds and acts, and not just through ads that talk about you "caring."
Textarudo is now a copyrighted and trademarked image and slogan that decries texting while driving.
In Spanish, a "testarudo" is someone who is stubborn, or hard-headed.  The letter "x" replaces the letter "s" in the word, and it instantly is understood that the person who texts while driving is stubborn, and is doing something they know they should not do.
The opportunity to use this campaign is limited to one attorney or firm in a designated market area.  Paul Samakow, Esq. created this character and campaign and is using it to great success in the Washington, D.C. market.

Visit the website and look around, and be sure to click on the Videos tab to see all of the 5 television commercials that have run, and on the Partners tab and see the over 200 community restaurants and businesses that are now participating and helping to bring this message to the community.  Each of them has a poster on their front window that has the image of Textarudo and declares that they support the campaign of Attorney Paul Samakow.  The commercials and this support can be yours in your market.
Click here for licensing program details.
Unique Campaign to Dramatically Increase Hispanic Client Base